#4: Chasing a Friedlander book
Internet Trends Report 2019; Magnum walking inspiration
First, thanks for reading! I know we're all getting bombarded with newsletters these days, so thanks for giving me a piece of your valuable time. There's a constant battle for our attention and I'm not sure we're programmed to make this many decisions about the media we consume on a daily basis, which is something I'm picking up from reading 'How to Do Nothing' by Jenny Odell. I'm about half way through and it's already very good and relevant. I have a feeling it's going to be one of those books that defines this period of time. Have you read it?

This week Venture capitalist Mary Meeker of Bond Capital delivered her annual Internet Trends Report which included a lot of interesting data about the current state of the internet. I wrote my thoughts about what the report tells about visual culture on LinkedIn which I'm finding to be the best place for this type of writing. The plan is to keep my writing about walking and photography on my own site which is still a work in progress.

If you have any feedback or tips on projects about walking, please drop me a line at info@bryanformhals.com or ping me on Twitter and Instagram.
---
Lee Friedlander: Photographs, Frederick Law Olmsted: Landscapes
https://www.magnumphotos.com/theory-and-practice/diana-markosian-i-dont-know-where-im-going-when-i-walk/On Instagram and Twitter I asked if anyone owned this book and received a few responses. Why? I've been researching New York City parks for the new project and podcast, and naturally Frederick Law Olmstead is apart of that history. But I didn't expect to run into Lee Friedlander. It's a nice connection between our photobook discussions on the LPV Show and the new project. I could certainly buy the book myself, but what I really liked about the LPV Show was listening to other people talk about the books in their collection. So I want to continue that but with a different twist: find the book first, and then use social media to see who owns. I've heard there's a copy at the Strand so I'm going check it out. Do you own it? Let me know!
---
"Diana Markosian on the inspirational role of walking in her practice"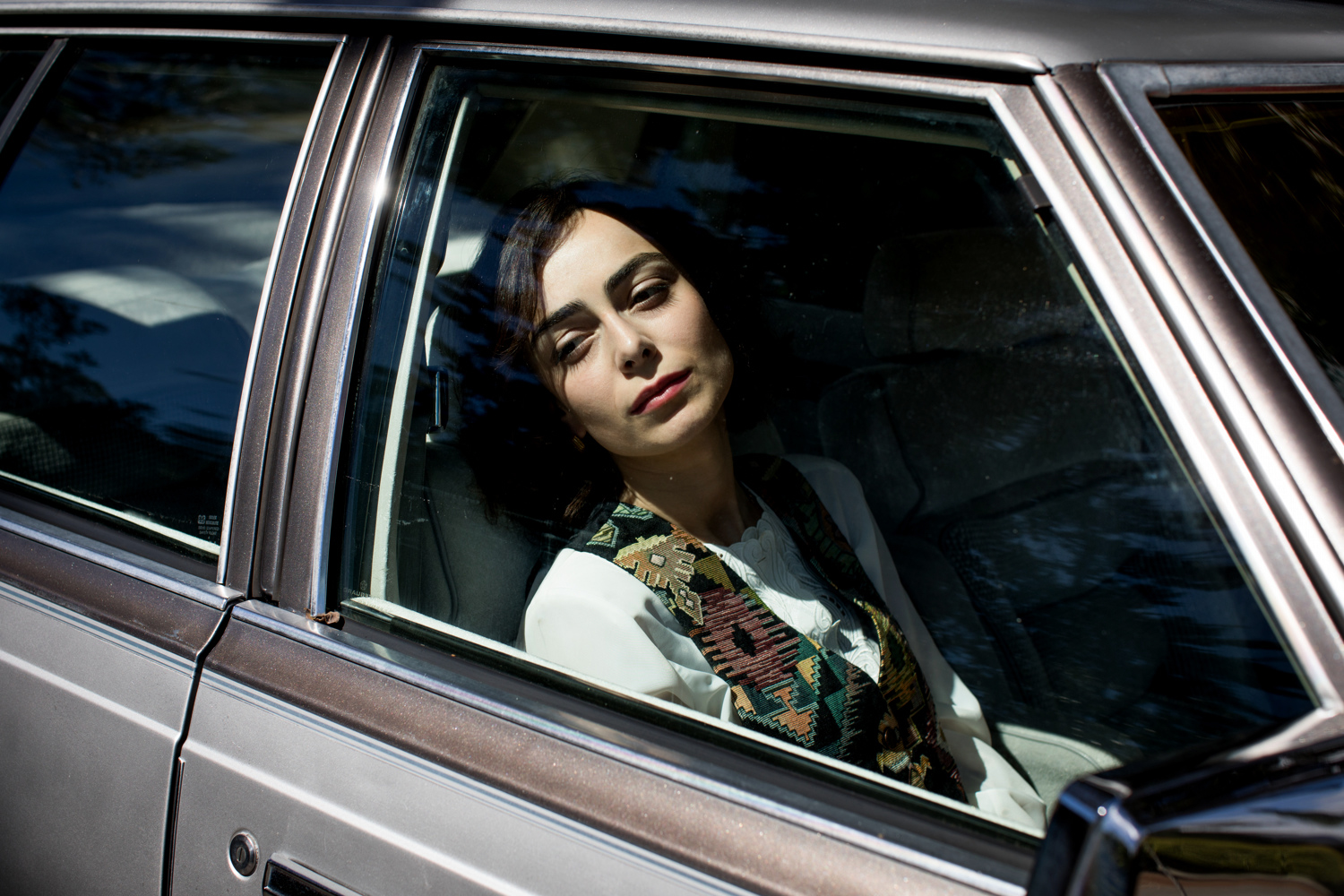 "Walking gives me time to think. I find that when I am walking, I don't feel that same pressure as when I am on assignment. There is this moment where you disconnect and just stop mentally. It is not about taking pictures, it's about reflecting on them, and not having that pressure to produce."
"I have essentially created a time machine. It's a form of meditation. There's a mental archive of images that I am making, they are not for anyone but me. The walk serves as a form of inspiration. The walk becomes the art."
I shared a little Twitter thread from this Magnum article and it received a good reaction, which reaffirms that people are interesting in walking as methodology. There's often a narrative around how walking is a search for photographs which is true for photographers, but I think many dedicated photographers would affirm that thinking is equally as important as creating.
There's a nexus between being in motion and allowing our minds to organize and invent. I know for certain that walking helps me stay productive and organized. But our current always on and work culture doesn't necessarily make much room for thinking. I think that's part of the reason so many people feel that something is off with current work culture.
---
Blake Andrews reviews 'Somewhere Along the Line' by Joshua Dudley Greer
"By any road trip standard, his travels were prodigious. They weave through virtually every corner of the lower 48, then out to Hawaii before stretching up the Al-Can through Canada and into the Alaskan interior. Like Greer's wanderings, the book samples democratically from all sections of the country. By my count 37 states are represented. I don't know if it's possible to summarize the entire breadth of the U.S. photographically, but Greer gives it a darned good shot. But enough about Greer's methodology; what of his photos? In a word, strong. Greer's picture making is precise and engaging. He knows where to stand, how to inject narrative, and most importantly what include and exclude from his photos. Throw in the ability to edit the mess into something cohesive, and he's got all the tools."
This book has been receiving positive buzz in photoland. This review from Blake Andrews on photoeye is a good distillation of the book and project.
---
Climate crisis funding for the arts
I can't imagine any artist or publisher disagree with this idea. I absolutely believe that a key to fighting the climate crisis is storytelling and art. But that takes money and funding. The United States government is depressingly abysmal at funding the arts, so there needs to be alternatives. Philanthropy might be the answer but that comes with its own complication. It reminds me about Laurene Powell Jobs buying Pop Up Productions and her commitment to storytelling.
---
Video: Jeff Speck - Walkable City
I'm currently reading Walkable City by Jeff Speck. This Ted Talk covers his main points. More on the book when I finish!
---
Further Reading