#2: Walking the Perimeter of Manhattan
Noisy Cities; Creative Mind Dreams Big
Walking the Manhattan Greenway
Last week I walked the 32 mile perimeter of Manhattan over the course of four days to complete the third part of a project I started in Long Island in 2014. It's a trek that many people have made, sometimes even in one day, as with the annual 'Great Saunter. That's too much for me, but four days of eight miles is perfect. After having it on my agenda for months, it was finally good to get out and execute. Next up is the hours of scanning and editing the 200 frames, and then figuring out a sequence. More on that in the future. With that project keeping me busy, I put off finishing up my next LinkedIn article but did put up an Instagram post with 10 photos from the month of May over the years.
---
Book: A Philosophy of Walking
I bought and read this wonderful book by Frederic Gros a couple of months ago. It's a quick read with chapters covering Nietzsche, Rimbaud, Rousseau, and Gandhi as well as topics like 'The Urban Flaneur,' 'Public Gardens' and 'Pilgrimage.' It digs into aspects of walking that I've been preoccupied with the last year, especially how it relates to productivity and creativity.
---
"Artists, novelists, actors and directors excel at tapping into "imagination" circuits"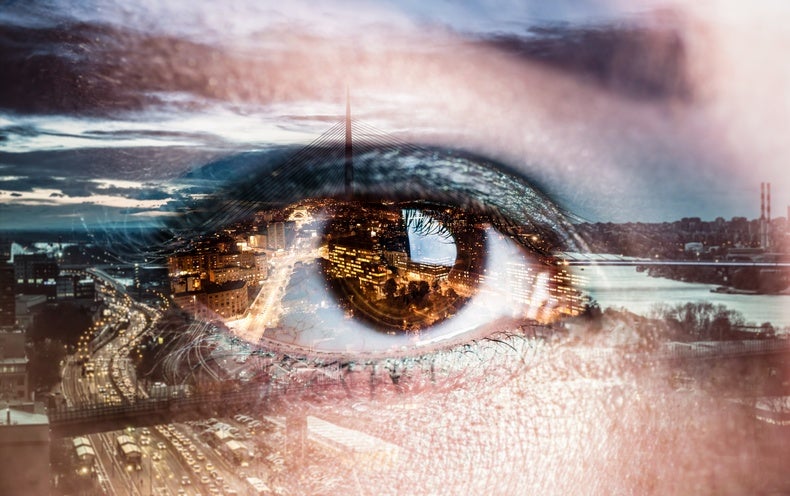 "By using the dorsomedial part of what scientists refer to as the brain's "default network," creative people can stretch their imagination to more distant futures, places, perspectives and hypothetical realities. The default network consists of a group of interconnected brain regions, including the medial prefrontal cortex, the posterior cingulate cortex, the angular gyrus and the hippocampus. These brain areas talk to each other when we daydream, recall memories or think about the intentions of others. Previous literature suggests that they may also play a role in envisioning the future."
'Imagination circuits' has a nice ring to it. I'm fascinated by the ways ideas evolve during the creative process. It's one reason why I've chosen to take my time with my projects. There are some photographers and artists that can finish a project and easily move on to the next piece, but for me, there's a deep sense that I need to get it right. To immediately contradict myself though, I also don't believe any work of art is ever completely fixed. They will evolve with time no matter the circumstance. Read more on the study at 'Scientific American.' Also, 'Why ceasing to be creative is a mistake' says Big Think.
---
Podcast: Sound and Health: Cities
"The sound of cars is inescapable, which is depressing if you think about it," laments design critic Kate Wagner. "Cars tend to drown out other things like bird song, human speech, the rustling of leaves, conversation — things that maybe are more personal or that we hold [to have] a higher aesthetic value."
Great episode on my favorite podcasts 99% Invisible. It's a topic we're pursuing for our new podcast. After living in NYC for 10 years, I can easily say that one aspect that might drive me away is the noise, and as this episode demonstrates, excessive noise can be detrimental to our health. The New Yorker dives into the topic, asking 'Is Noise Pollution the Next Big Public-Health Crisis?'
---
Photobook: Slant by Aaron Schuman
I saw this book and heard Aaron speak about it at AIPAD. It's a well executed combination of text and photos, which were made by wandering around his hometown. I'm always on the lookout for projects that incorporate copy from news outlets or historical events. Here's a longer interview with Aaron on ASX.
---
Welcome to the Dark Forest
"Dark forests like newsletters and podcasts are growing areas of activity. As are other dark forests, like Slack channels, private Instagrams, invite-only message boards, text groups, Snapchat, WeChat, and on and on. This is where Facebook is pivoting with Groups (and trying to redefine what the word "privacy" means in the process). These are all spaces where depressurized conversation is possible because of their non-indexed, non-optimized, and non-gamified environments. The cultures of those spaces have more in common with the physical world than the internet. The internet of today is a battleground. The idealism of the '90s web is gone. The web 2.0 utopia — where we all lived in rounded filter bubbles of happiness — ended with the 2016 Presidential election when we learned that the tools we thought were only life-giving could be weaponized too."
Touches on some of the core reasons I've decided to focus on a newsletter, old school blogging (coming soon!) and podcasts. Read the full piece by by Kickstarter co-founder Yancey Strickler on Medium.
---
Video: The Nature of Cities
"The Nature Of Cities" follows the journey of Professor Timothy Beatley as he explores urban projects around the world, representing the new green movement that hopes to move our urban environments beyond sustainability to a regenerative way of living.
---
Photobook: Forest by Yan Wang Preston
"She first started photographing trees in 2010, initially without a project in mind but then – when she returned the following year and realised they were being transplanted – by design. Preston put together a work-in-progress book version of Forest with Blurb back in 2011/12 but continued to research and shoot the project; eventually, after years of tracking down the "complete mess" of a supply chain, she found that, like Frank, many of the trees were transported from areas that were being demolished for industrialisation."
I found this book while researching projects about urban greenery. The quote above nicely illuminates how a project can emerge from just doing the work and following your intuition. Read more on BJP.
---
Further Reading